An expert in poultry and egg processing and product technology with experience developing and leading multidisciplinary research and outreach activities has been appointed head of NC State University's Prestage Department of Poultry Science.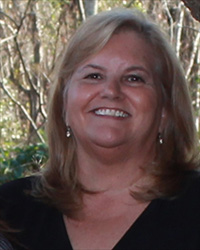 Dr. Patricia Curtis, director of the Auburn University Food Systems Institute and a professor of poultry science, will succeed Dr. Mike Williams, who retired in December. Curtis is expected to start in the department head position this spring.
From 1991 to 2002, before she went to Auburn, Curtis served in NC State's College of Agriculture and Life Sciences faculty, holding the positions of assistant, associate and full professor in the Department of Food, Bioprocessing and Nutrition Sciences. Also, as an NC State Extension specialist, she worked closely with the poultry industry, commodity organizations and county Extension agents to develop educational programs in food quality, food safety, process development and related areas.
A native of Texas, Curtis holds a bachelor's degree in home economics education from Texas Woman's University and master's and Ph.D. degrees in food science and technology from Texas A&M. Before joining NC State's faculty, she served on the faculty at the University of Wisconsin-River Falls from 1985 to 1990.
In announcing Curtis' appointment as department head, CALS Dean Richard Linton said, "I am excited to bring Dr. Curtis back to North Carolina. She comes with a strong background in poultry science and in food systems. She also understands the value of the land-grant system and the importance of integrating our research, teaching and outreach efforts. I am confident that she will elevate our science and help meet industry needs."
Indeed, Curtis said her goal in returning to NC State is to help position the Prestage Department of Poultry Science to continue meeting the needs of the poultry industry and the student body well into the future.
"Agriculture and agribusiness is an industry worth $84 billion annually to North Carolina's economy, and the poultry industry is a big part of that," Curtis said. "But what the industry needs from academia is changing rapidly, and so are the needs and expectations of students who will go on to work in related careers.
"I look forward to working with the faculty, staff, students and stakeholders of the Prestage Department of Poultry Science to develop a dynamic vision and strategic plan for meeting those needs," she said. "At the same time, I hope to work with other department heads to develop and carry out interdisciplinary collaborations that solve key agricultural and life sciences challenges locally, nationally and internationally."
This post was originally published in College of Agriculture and Life Sciences News.
Subscribe to ARE Monthly Newsletter