Three AHS Students Earn Highest FFA Honor
MacKenna Clifton, Lizzie Foushee and Lisandra Mejia, three undergraduate students in the Department of Agricultural and Human Sciences, were awarded American FFA Degrees at the 2021 National Future Farmers of America (FFA) Convention.
The American Degree is the National FFA's highest honor. To earn it, students must have achieved the previous degree (State FFA Degree), been active members for the last three years, and carried out an outstanding supervised agricultural experience (SAE). They must also participate in community service and leadership activities and have an exceptional academic record. Less than 1% of FFA members are selected to receive the American FFA Degree.
MacKenna Clifton is a sophomore agriculture education major with minors in agribusiness management and Spanish. She is an NC Teaching Fellow, involved with the Student Alumni Association, and was an NCFFA National Officer candidate. For her SAE, she created an inclusive curriculum for the agricultural classroom and FFA workshops. This curriculum was intended to reach elementary, middle, and high school students, special education students, elderly individuals, and many other groups. Clifton also created and led "Discover Ag Day," a multi-day event to increase ag literacy in her community. The event encouraged 4th-grade students to start agricultural education sooner rather than later. As a result of her work, she was recognized as a National Proficiency Award finalist in October. "Earning my American Degree this past year was the perfect ending to my six-year journey within the National FFA Organization," Clifton says. "The FFA is committed to supporting the next generation of leaders in our society. My American Degree is something I'll carry with me for the rest of my life because it signifies that the opportunities within the FFA are limitless; we just have to be willing to take a leap of faith and invest!"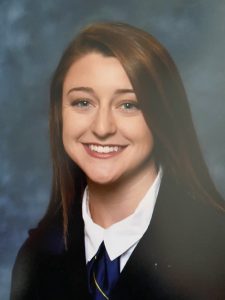 Elizabeth Foushee is a junior agricultural education major with a minor in horticultural science. In addition, she is an NC Teaching Fellow and secretary of the Horticulture Club. Her SAE centered on two projects involving agribusiness and horticulture. The agribusiness portion revolved around working for her dad's business, Burlington Awning. This experience allowed her to learn different fabrication processes, such as sewing and welding, while developing the best products for his customers. For the horticulture portion, Foushee completed various landscaping tasks for members of her community, such as planting, weeding, mulching, and mowing. "I am so blessed to have received my FFA American Degree and cannot wait to see what my future in agriculture holds," Foushee says.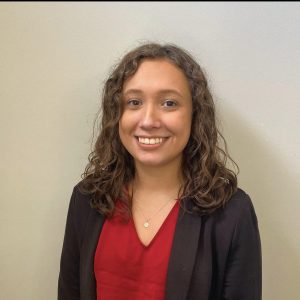 Lisandra Mejia is a junior agricultural education major with minors in horticulture science and agricultural business management. She currently serves as secretary for the NC State Chapter of Young Farmers and Ranchers. One aspect of her SAE was helping maintain the school greenhouse, including working at the school plant sale, researching various annual plants, and helping take care of the grafted Christmas trees in the greenhouse. Another project involved Mejia serving as vice president and editor for "Everything Agriculture," a student-operated agriculture blog and social media outlet. The blog serves as an advocacy outlet for the industry by conducting interviews with farmers from different aspects of the industry and connecting with agriculturalists around the world. Mejia said, "Receiving my American Degree means the ending of a long and impactful journey. It shows me the early mornings, late nights, and difficult hours all resulted in something. FFA has changed my life forever and has shown me my potential, and with the American Degree, I have the key to unlock it."
Overall, the AHS department had five students earn their American FFA Degrees. Congratulations to these fantastic students on their accomplishments. We wish you continued success at NC State and in the future.