La Toya Hardin '22 on Supporting Fellow Veterans Through Family Life Coaching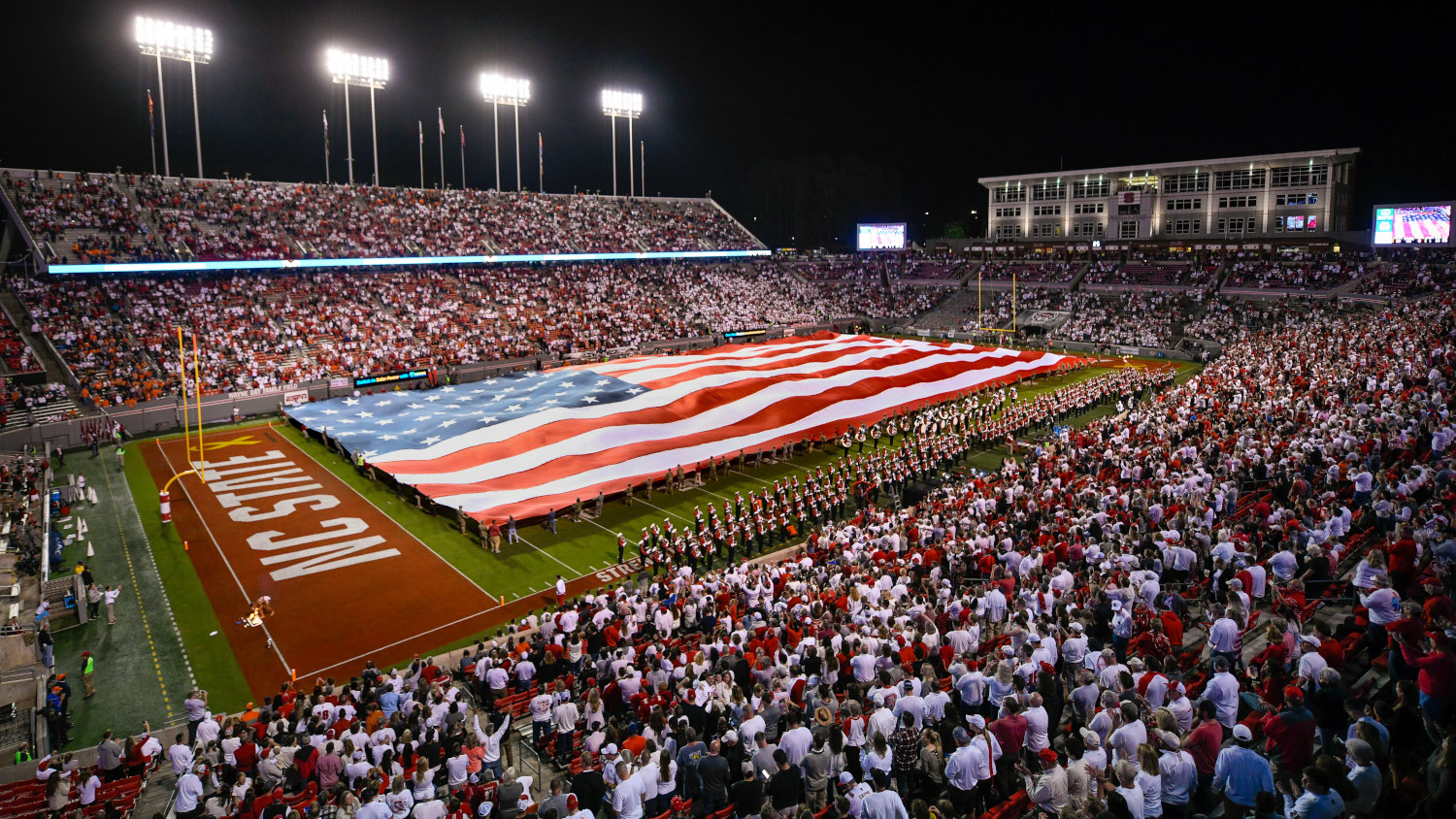 La Toya Hardin graduated from NC State on May 7, 2022 with a M.R. in Youth, Family, and Community Sciences and a graduate certificate in Family Life Education and Coaching. We chatted about the ways that her military roots have inspired a passion for veteran mental health and family life coaching.
Tell us about your background. What catalyzed your passion for veteran mental health support?
As an Army Veteran, Army brat, wife of a retired Army Veteran, mother of a Navy veteran, and former Certified Mental Health Peer Support Specialist with the Department of Veteran Affairs (VA), I see a major gap in veteran mental health care. The Dept. of VA is failing veterans by omitting the most important resource in veteran care, the veteran's family members and social supports. The transition out of the military is a critical period in the prevention of veteran suicides. I recognized this to be true with all of my personal and professional relationships with other veterans. While there are numerous resources for active-duty military members and their families, there are very few for veterans that include family members, children, and the veteran's support system in their care.
What drew you to NC State's Youth, Family, and Community Sciences (YFCS) graduate program?
My undergraduate degree is in psychology, so I had the opportunity to further my education as a mental health counselor or psychologist, but I recognized early on during my work with veterans that veterans respect and benefit more from the peer relationship than doctor/patient treatment modalities. I choose the YFCS program because the Family Life Coaching relationship is the best fit for meeting the needs of veterans and their families. Family Life Coaches can assist veterans with every aspect of adjusting their life skills during their transition out of the military. Family Life Coaches and Educators can help with financial literacy, educational or career goals, employment assistance, community resources, couple communication, and parenting techniques.
Are there any NC State faculty, staff, or peers, in particular, that stand out who have helped you along the way?
Annie Hardison-Moody has been such a caring, supportive voice of reason. She always expressed a patient and understanding attitude toward juggling the various aspects of being an adult learner. Dr. Hardison-Moody has always stressed the importance of prioritizing self-care and family responsibilities over career and academics. She exemplifies the idea that as a mother, you do not have to choose one or the other; you can have both the career you want and a happy family! She inspired me and gave me the confidence to persevere with my personal goals when I didn't think I could.
All YFCS faculty members, including Maru Gonzalez, Hardison-Moody, Carolyn Bird, Dr. Mead, Dr. Farr, Sarah Kirby, Kim Allen, and Autumn Guin, have all taught me to become a deeper thinker, a greater advocate, an analytical researcher and strengthened my ability to educate others. They pushed me out of my comfort zone and encouraged me to follow my passion for making positive changes in the lives of others. Their application of theory to real-world issues gave me a greater insight into family studies.
How has your experience in the YFCS M.R. and the Family Life Education and Coaching graduate certificate programs impacted you and your career plans?
I initially began the YFCS program to further my career with the Dept. of Veterans Affairs. Throughout the program, I gained greater confidence in my abilities as a coach. I have since decided to start my private coaching practice to help veterans meet their needs without the bureaucratic limitations and policies of the Dept. of Veteran Affairs. Until the Department of Veteran Affairs begins incorporating family issues in veteran care, I believe my work for the veteran community will have a greater impact as a family life coach, consultant, and advocate.
You're graduating on May 7th – congratulations! Tell us about your plans after graduation.
I am a budding social entrepreneur working to improve the lives of families with my private family coaching and consulting practice, Intentions Coaching. I am actively preparing to obtain my Board Certified Coach (BCC) and Certified Family Life Educator (CFLE) credentials. I recently shifted my focus from only assisting veteran families to meeting the current mental health needs of all families and children during the current Covid Pandemic. I am working as a consultant with various community organizations to provide veterans and their families with transitional, financial, couples communication and parenting education. My private coaching practice is legally established; however, I plan to have my website launched and actively coaching others within the next year.
Who inspires you?
Friends, family, my patients, and my personal experiences are my inspiration, and I am truly grateful and inspired by my resilience and perseverance. The resilience of others inspire me to keep growing. After leaving the military in my early twenties during the height of the great recession, I struggled mentally and financially, all while pregnant with my first child and adopting my six and seven-year-old nephews. I know the personal struggles of families starting their lives over after leaving the military. I watched my father, my husband and my friends struggle to adapt as veterans. I know personally, the struggles of families in poverty and the impact of mental health, domestic abuse and substance use on families. But I also know the blessing of conquering my family history and breaking the cycle of poverty, abuse, and struggle. Anyone who knows me can say I have always been a momma bear, that I genuinely care for the well-being of others. I am proud that despite and because of every one of my painful experiences, I still remain grateful for everything I have and everything I am. My resilience inspires me to continue moving forward, blessing others with my insight in hopes I can help them conquer their personal challenges too.