Chapman Named AHS Department Head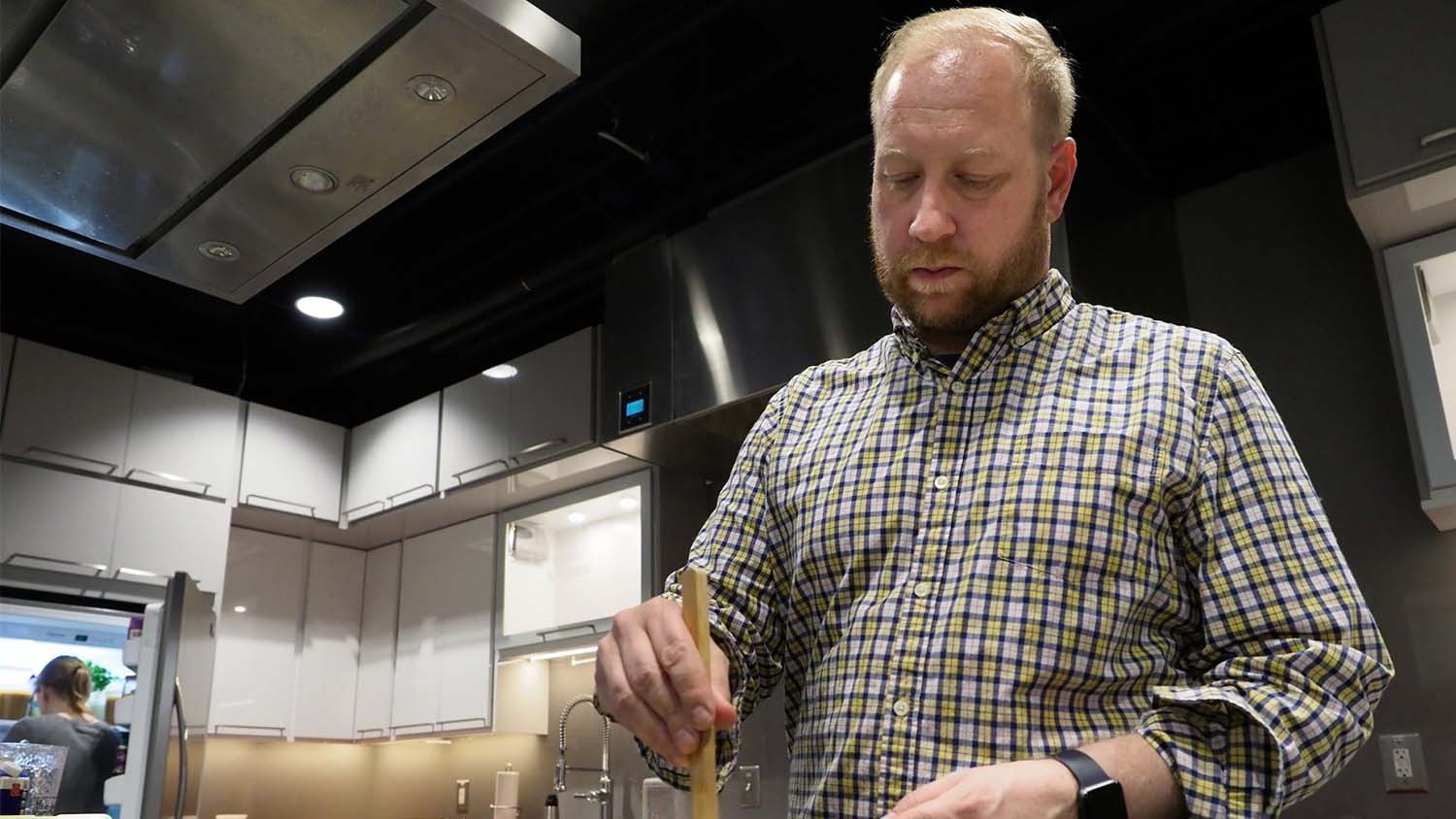 To say that Ben Chapman, Agricultural and Human Sciences' (AHS) new department head, is busy would be an understatement. In addition to serving as a department head, Chapman is the team lead for the Safe Plates Program, a multidisciplinary outreach, training, and research group focused on reducing foodborne illness, and the project director for FoodCoVNET. He also serves as co-chair of the STOP Foodborne Illness board of directors, co-hosts two food safety-focused podcasts, and was considered a nationally referenced food safety expert throughout the COVID-19 pandemic. In all his roles, Chapman remains focused on preventing foodborne illness, promoting food safety education along the food supply chain, and supporting AHS students, faculty and staff. 
"Although my responsibilities have mainly been in the areas of Extension and outreach," Chapman says, "I have always approached what I do with a philosophy of encompassing and integrating the entire land-grant university mission into my activities."
Since joining NC State University in 2009, Chapman has served as a food safety Extension specialist and a professor. He previously taught AEHS 535, a graduate course on family health and wellbeing that incorporates food safety, environmental health and nutrition. Chapman enjoyed teaching the class and hopes to contribute again in the future.
Before becoming a member of the Wolfpack, Chapman consulted as a food safety expert with multiple food industry and government agencies while in graduate school. "I had the opportunity to see food production, agriculture and regulations through a food safety lens when working to support efforts like good agricultural practices and communicating food safety to consumers," Chapman says.
At NC State, one of Chapman's most rewarding involvements has been developing and contributing to the Safe Plates Program. The group, assembled and led by Chapman, is composed of scientists who thrive when tackling emerging issues, messy topics and challenging questions in creative and innovative ways. Their work is focused on three primary topic areas – consumer food safety, retail and food service food safety, and crisis communication and outbreak training – and involves researching food handling and safety systems, designing food safety strategies, and analyzing farm-to-fork food safety media messages. The program is integrated into the university and Cooperative Extension communities and involves collaboration with partners at the state and federal levels. Chapman notes that the program is unique in its multifaceted and practical approach, which effectively positions team members to identify questions, strategize approaches, and communicate findings to various audiences. Safe Plates uses reality-based research and, notes Chapman, "investigates behaviors and creates interventions aimed at amateur and professional food handlers, managers, and organizational decision-makers; the gate keepers of safe food."
Through his myriad of roles at NC State, Chapman works extensively with students. "Interacting with and mentoring students continues to be a creative inspiration for all that my team has been able to accomplish," Chapman notes.
"Working alongside the phenomenal students we have in our department and across the college has pushed me to think differently about today's food safety, food system and agricultural challenges."
When asked for his advice for students in agricultural and human sciences, Chapman recommends they use their time in college to explore the extensive career paths, possibilities and opportunities available to them. "One of the things I wish I had done a better job of in my undergraduate degree time was participating in clubs, job fairs and extracurricular field trips related to my schooling," Chapman says.
Looking ahead, Chapman is excited about the opportunity to lead the department through the upcoming strategic planning process, which will begin next year following the completion of the college's strategic plan. 
"My vision is really the collective vision that I hope we continue to build together as a department," Chapman says. He says the strategic planning process is valuable because it "allows faculty, staff, students, alumni and stakeholders to think creatively and inspirationally about where we hope to be." Chapman emphasizes the importance of collaboration in the planning process.
"I feel really strongly that a vision needs to come from the group with consensus for us to all get there."