AHS Alumni Recognized at CALS Alumni Awards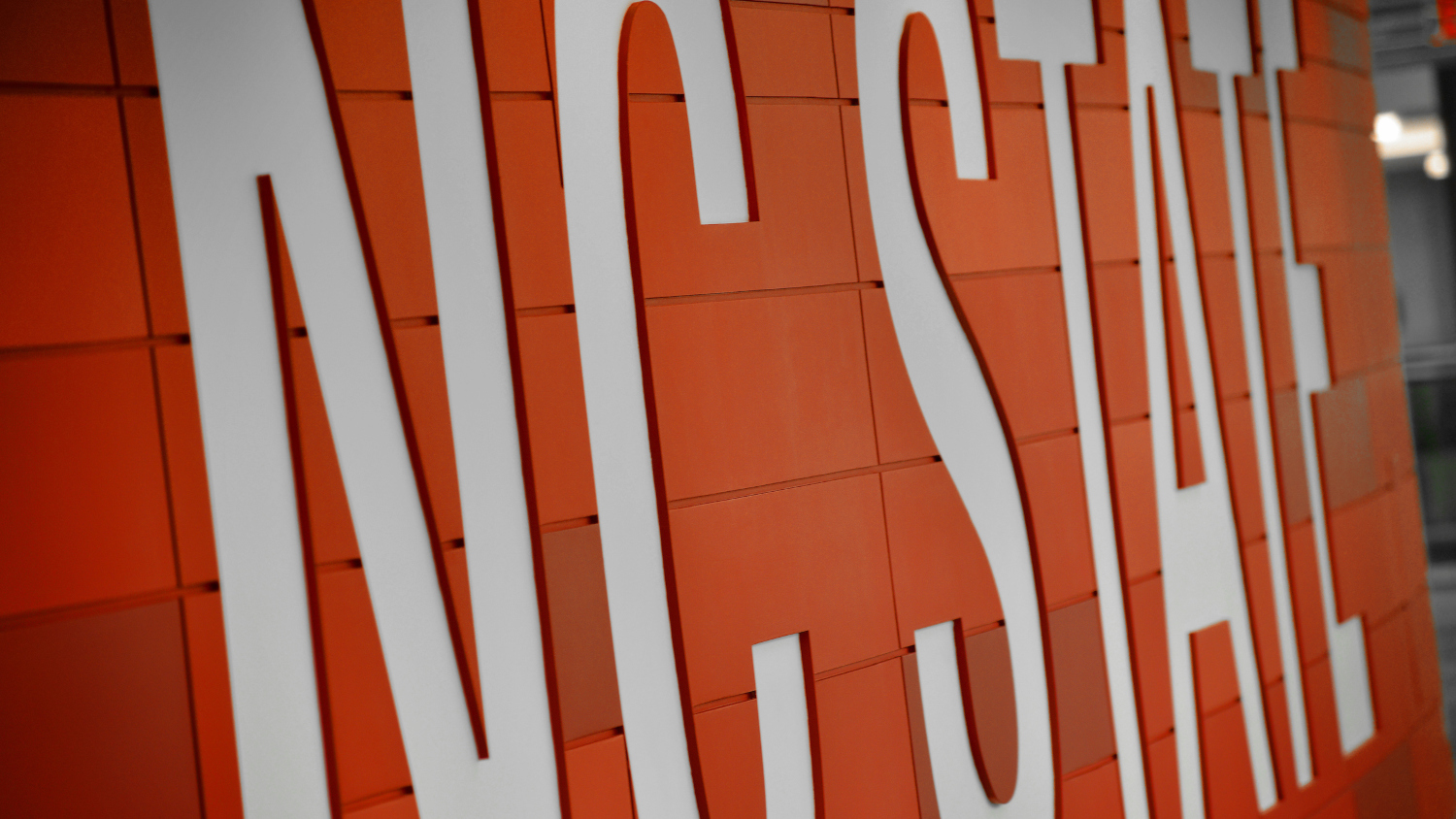 The College of Agriculture and Life Sciences (CALS) recently held a ceremony at the Plant Sciences Building to recognize this year's alumni award winners. The Agricultural and Human Sciences Department had three alumni who were honored during the ceremony. Department Head, Dr. Ben Chapman, commented that "It was such a special day to be able to celebrate three phenomenal honorees as part of the CALS Alumni Awards weekend". Here are their stories.
Dr. Mark Blevins – Outstanding Alumni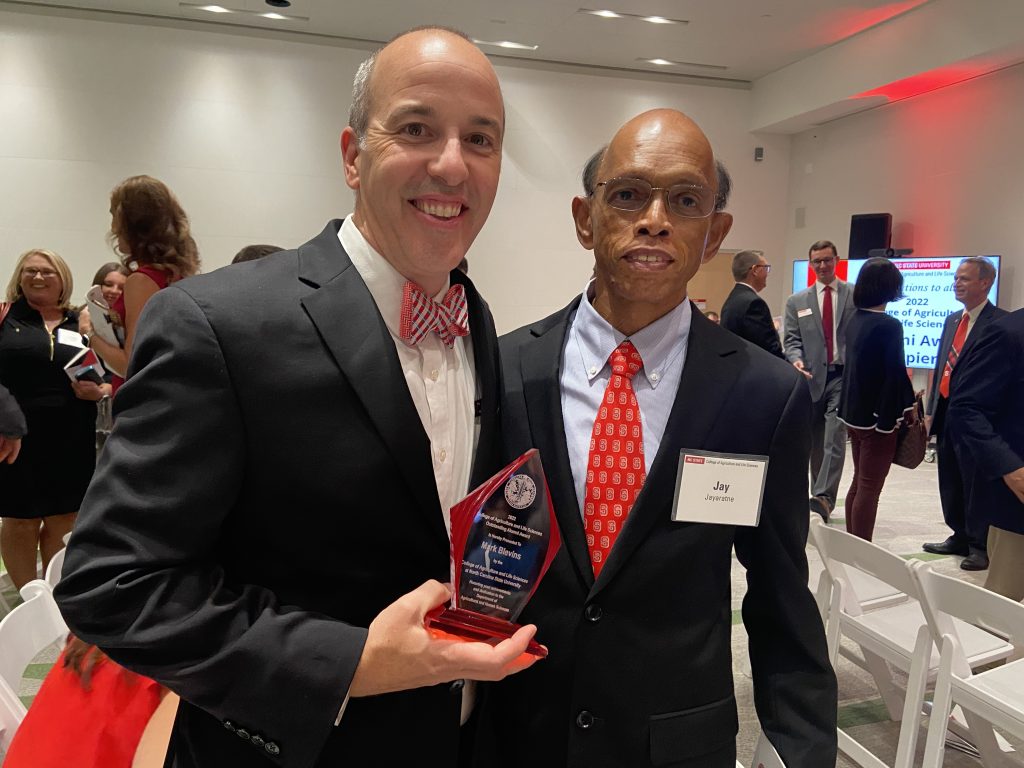 Blevins graduated with undergraduate and master's degrees in extension education and a doctoral degree in agricultural and extension education with a focus on horticulture in 2003, 2005, and 2019, respectively, and now works for NC A&T Cooperative Extension as assistant extension administrator. In this role, he is responsible for Agriculture and Natural Resource programs, and helps coordinate research and educational initiatives to transfer university research to extension offices and North Carolinians from the mountains to the coast, with a special focus on serving small and minority farmers.
Blevins states that "I am grateful that I was even nominated for this award. It is made even more special by knowing the significant accomplishments of the other recipients this year and in the past. This University, the College of Ag and Life Sciences, and NC Cooperative Extension have made such an impact on my life and my community that I am spending my career to pay it back and my life to pay it forward."
Taylor McDonald – Outstanding Young Alumni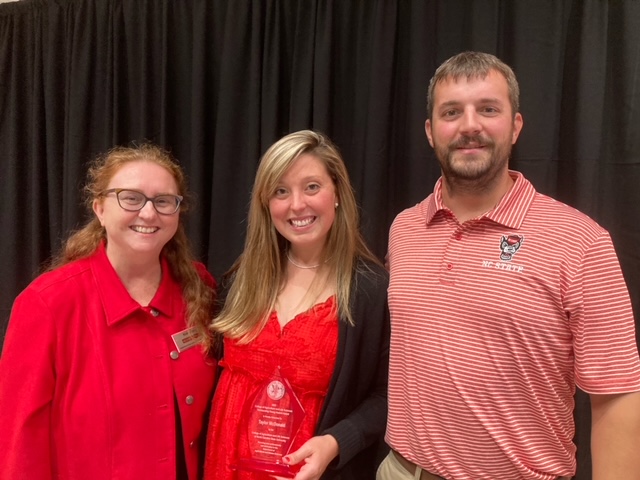 McDonald earned her master's degree in youth, family and community sciences at NC State in 2018. She is a partnership engagement manager at Prevent Child Abuse North Carolina. McDonald considers herself a lifelong learner that is focused on connecting, relationship building, and supporting children. She feels that her degree not only opened up her eyes to different possibilities but that it continues to help her reach her potential everyday.
McDonald was quoted as "I am honored to be a recipient of the 2022 CALS Outstanding Young Alumni Award. My experience in the YFCS Graduate Program was one of the best decisions I've ever made! Thank you! Go Wolfpack!"
Jackie Knowles – Outstanding Young Alumni
Knowles graduated from NC State in May of 2017 with a major in agriculture education and a minor in animal science. She currently works as an agricultural education teacher at Southern Lee High School in Sanford, NC where she teaches five different agriculture courses, and provides students with instruction in the subjects of generalized agriculture, animal sciences, and sustainable agricultural production practices.
Knowles commented that "I am incredibly humbled to be nominated among so many accomplished alumni. The caliber of professionalism and excellence in this group is a testament to the mentorship and family culture found at CALS and NC State University. This is where I found my calling and I am thankful to be able to impart my knowledge and experiences on new generations of agriculturalists."
The department also held a reception for recipients before the ceremony which included light snacks and a panel discussion. The panel discussed career experiences and insights, lessons learned since graduation and how their experiences at NC State shaped where they are now. Chapman states that "Having our alumni join us to share their experiences is a wonderful way to reconnect these lifelong relationships that are so important after graduation and remind us all of the strength of our department, CALS and the wolfpack family". Congratulations to our alumni on your recognition!