Agricultural Impacts Across the Globe with Andrew Waaswa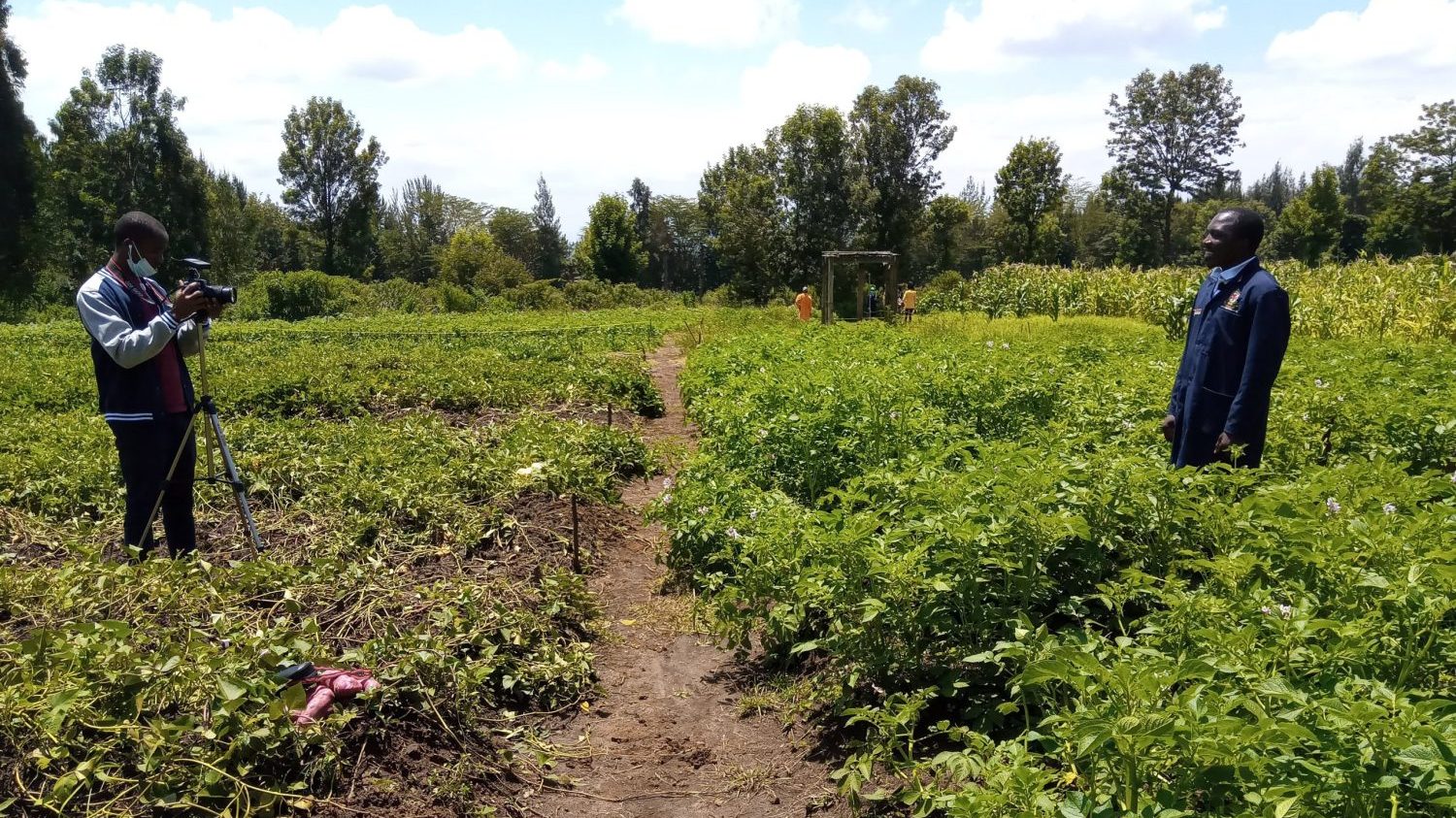 Andrew Waaswa, a native of Uganda, has big plans for the future of agriculture, and especially for farmers and citizens of his home country. Waaswa is currently working towards his Doctorate in Agricultural and Extension Education with a minor in Sustainable Agricultural Production.  He is planning to graduate from NC State in May 2024.  By obtaining his Doctorate, he believes he will have the skills he needs to design, implement, and evaluate development projects for his local community, his home country of Uganda, and eventually the world.  As an aspiring global agricultural leader, Waaswa hopes to facilitate farmer learning, scale out innovations, and awaken agrarian communities to realize their own potential to solve current agricultural problems. 
Currently, Waaswa works on the NC Tobacco Trust Fund Commission Agricultural Leadership Development Program (NCTTFFC ALDP).  Aside from coaching and training in civic leadership and learning opportunities across the state, nation, and world, Waaswa was able to participate in the policy study tour in Washington, DC.  While there, he visited NC representatives in Washington and discussed various issues affecting agriculture, including the impacts of climate change on agriculture.  He has also participated in the Rurally Engaged Agricultural Leaders (REAL) program, which prepares its participants to serve as future Ag leaders.  The program provides hands-on engagement opportunities with extension, in which Waaswa was able to work with Dr. Keith Edmisten and Dr. Guy Collins as his mentors and traveled with them to farming communities to observe how they trained cotton growers.  Wasswa is also a part of the 2022-2023 cohort of the College of Agriculture and Life Sciences (CALS) Graduate Peer Mentors Program.  Serving as a CALS Graduate Peer Mentor allows him to develop his mentoring skills while also giving back to others by providing them with guidance and opportunities.  
Waaswa says that he has made many connections that make NC State feel like home, including his advisor, Dr. Joy Morgan. She is a huge contributor to Waaswa's success, as he explained with much gratitude.  In a conversation with Dr. Morgan before coming to the United States, Waaswa was concerned about what school supplies and necessities he would need to bring with him.  Dr. Morgan's reply was "You don't need to worry about this; you are coming home."  Waaswa also credits Dr. Bill Collins and Dr. Bob Patterson as being instrumental in shaping his career.  Both of these professors are key resources and supporters of Waaswa's future dream of starting the Gigal Agricultural Resource and Learning Center (GARLC), a farmer learning center.  In contribution to all the help and wonderful professors he has received along the way, Waaswa says "I appreciate the faculty members and associates at NC State for tremendously supporting my learning journey." 
Waaswa's dream is to lead and advocate by creating lasting solutions for agricultural communities, especially the more marginalized ones.  He hopes to use his profession to serve as a change agent and leader, not only in Uganda, but across the globe to tackle poverty, food insecurity, and famine.  These are all issues that Waaswa has been personally affected by during his lifetime and issues that continue to impact his village back home.  He plans to open GARLC for smallholder farmers who lack access to meaningful agricultural information and sustainable technologies.  GARLC will use experiential learning methods to show farmers how agricultural innovations are implemented and highlight the outcomes produced by using recommended research-supported procedures, in hopes to increase the adoption of these innovations and research. 
When asked where his inspiration comes from, Waaswa once again praises Dr. Morgan for her enormous efforts and sacrifices she makes to inspire current and future agricultural leaders.  Waaswa describes the impact of her "double-edged" sword approach of targeting students and individuals actively involved in the farming industry (farmers and workers).  Waaswa plans to use Dr. Morgan's technique in his own teaching to target students and children to help bridge the gap created by modern life.  He thoroughly enjoys working with farmers, especially helping them realize the root causes of their problems and arriving at sustainable solutions. 
Waaswa is a change agent, extension advocate, and currently in the making of being a global agricultural leader one day.  "I look forward to taking the knowledge and skills I have gained at NC State back to GARLC to bring more smallholder farmers together, especially the unprivileged and underrepresented, plus students majoring in agricultural-related professions to learn practical skills."