Dean's Graduate Research Assistantship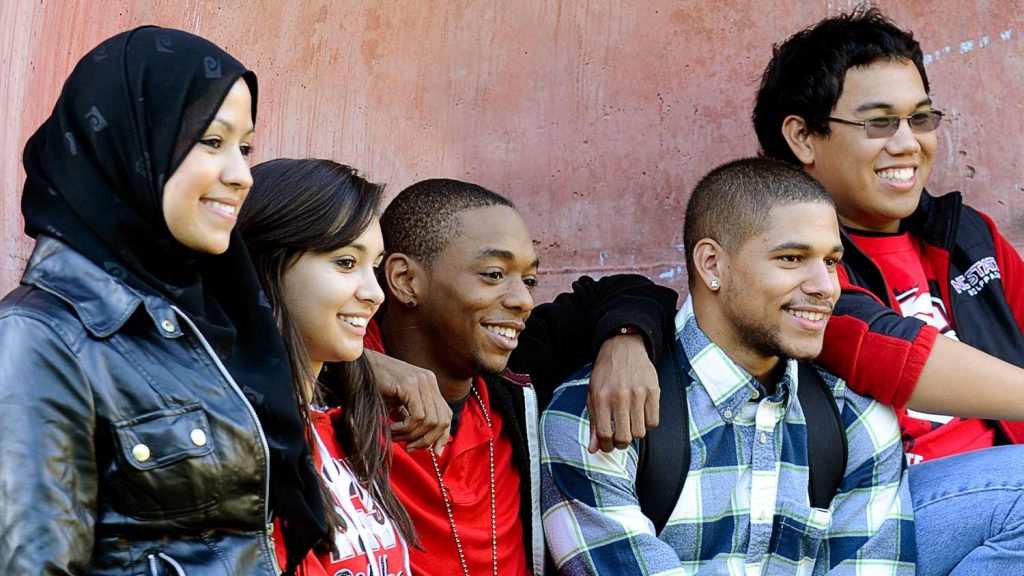 Attracting the Best
We have a big goal at CALS: to increase the recruitment and graduation of students from underrepresented groups for doctoral and master's degrees in the agricultural and life sciences.
To meet this goal, we seek highly competitive minority graduate students for the Dean's Graduate Research Assistantship.
Eligibility
Applicants must:
Be formally admitted to a doctoral or master's program in the agricultural or life sciences in a CALS department
Be a new, full-time graduate student (continuing or current graduate student are not eligible)
Be a U.S. citizen or a permanent resident
Not have funding other than NC State University's Graduate School Diversity Enhancement Recruiting Fellowship or Diversity Enhancement Grant
This assistantship cannot run concurrently with other fellowships from NIH, NSF, HHMI, ASM, etc.
Requirements
Students selected for a Dean's Graduate Research Assistantship are required to:
Maintain a 3.0 GPA
Perform and complete original research or experimental work
Submit an abstract each year to an annual meeting or conference in their discipline
Assist the CALS Office of Diversity Affairs with recruitment or retention programs at least once per semester during the tenure of their assistantship
Funding
CALS will fund two students (one M.S. and one Ph.D.) per year for the Dean's Graduate Research Assistantship based on availability of funding.
M.S. students are guaranteed funding for one year, with a maximum total stipend of up to 20,000/year.
Ph.D. students are guaranteed funding for two years, with a maximum total stipend of up to $25,000/year.
The students' departments provide support in an equal or greater amount and duration. They will receive monthly stipend payments.Tuition and health insurance are covered under the support plan. In addition, the assistantship provides both M.S. and Ph.D. students annual meeting/conference travel support.
Application and Selection
When an assistantship is available at either the master's or doctoral level, Dr. Alexandria Graves, interim director for the Office of Diversity Affairs, will submit a call for applications to the directors of graduate programs and department heads in each CALS department.
Application process
Directors of graduate programs must mail Dr. Graves the following information by the deadline in the Call for Applications:
One copy of the student's complete application package (e.g, official transcripts, letters of recommendation, etc.)
Student's completed supplemental form (PDF)
Name of the student's graduate faculty research mentor
A short statement detailing why this student should receive the assistantship
A signed letter of commitment from the department head for the continued financial support needed by students for degree completion
Selection criteria
Criteria for consideration includes academic record and educational background, evidence of exceptional personal talents, unique service experiences, and involvement in student and community organizations. Students who meet these criteria and have received their undergraduate degree from a historically black college or university (HBCU), Hispanic-serving institution (HIS), or tribal college or university (TCU) will receive priority.